Australia's best dirt and speedway kart just got better!
The latest Dirt Kart to hit the market! The BRK DRIVE is one of the most successful Dirt and Speedway karts in Australia. Designed and built to the highest quality in our Adelaide facility, the kart combines the latest technology with generations of kart racing experience to provide a proven race and championship winner. BRK DRIVE kart models are designed for specific racing classes and driver weight. A myriad of options and variables are available to ensure every kart is perfectly configured for optimum performance.
BRK Drive Models
BRK Drive karts can be configured as required. Custom wheelbase and other chassis requirements available on request.
From $4,650
Senior
100-102cm or 102-104cm wheelbase
Hydraulic brakes
BRK's unique Lockable camber / castor nuts
Powder coated Black Rear Wheels
Powder coated Black Magnesium Front Wheels
MAXXIS Dirt Front Tyres
2023 Sticker kit – head to 'Sticker Kits' to view the range
Custom BRK steering wheel
Fibreglass or padded seat
Chrome or black bar work
Black billet alloy sprocket carrier, brake carrier & wheel hubs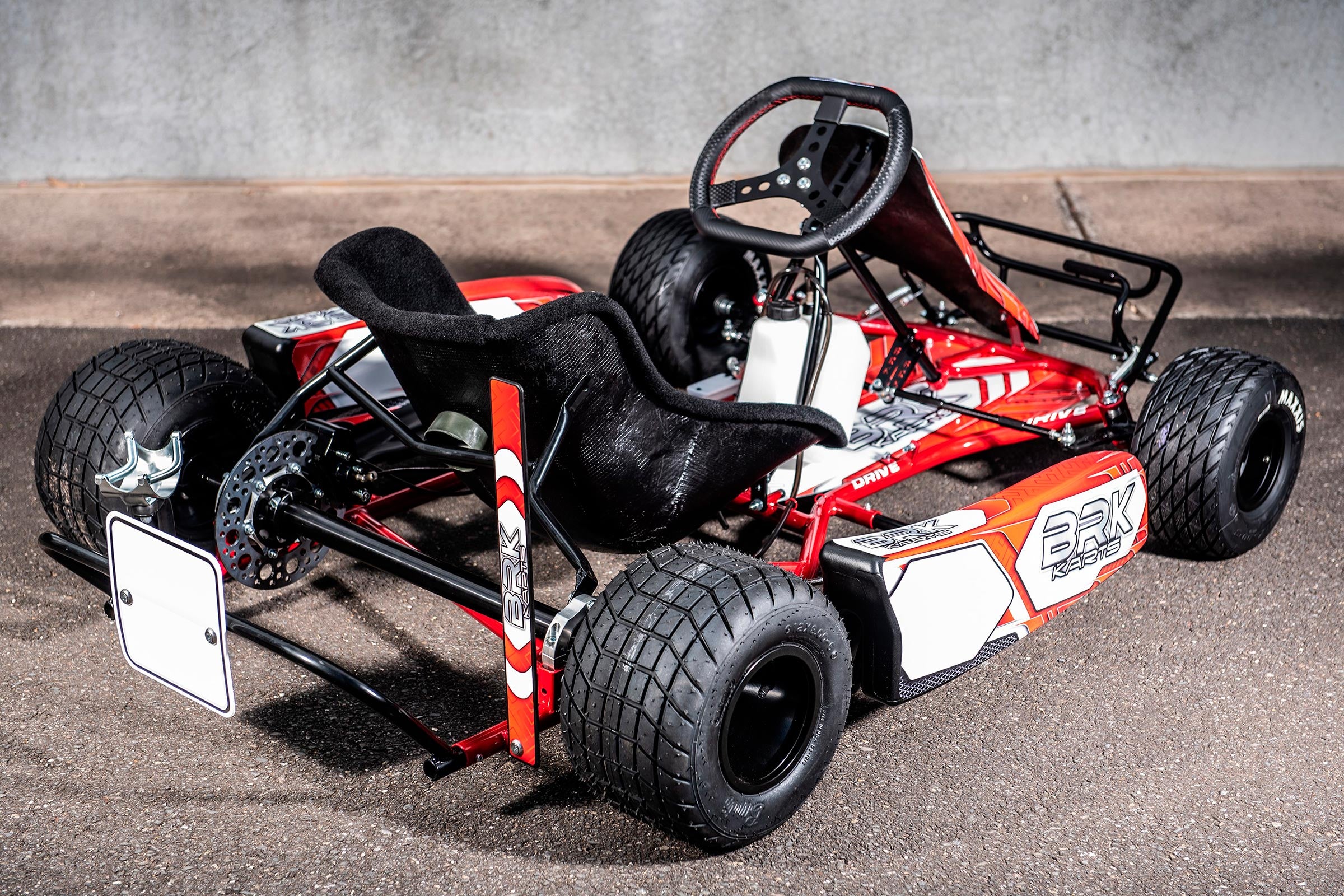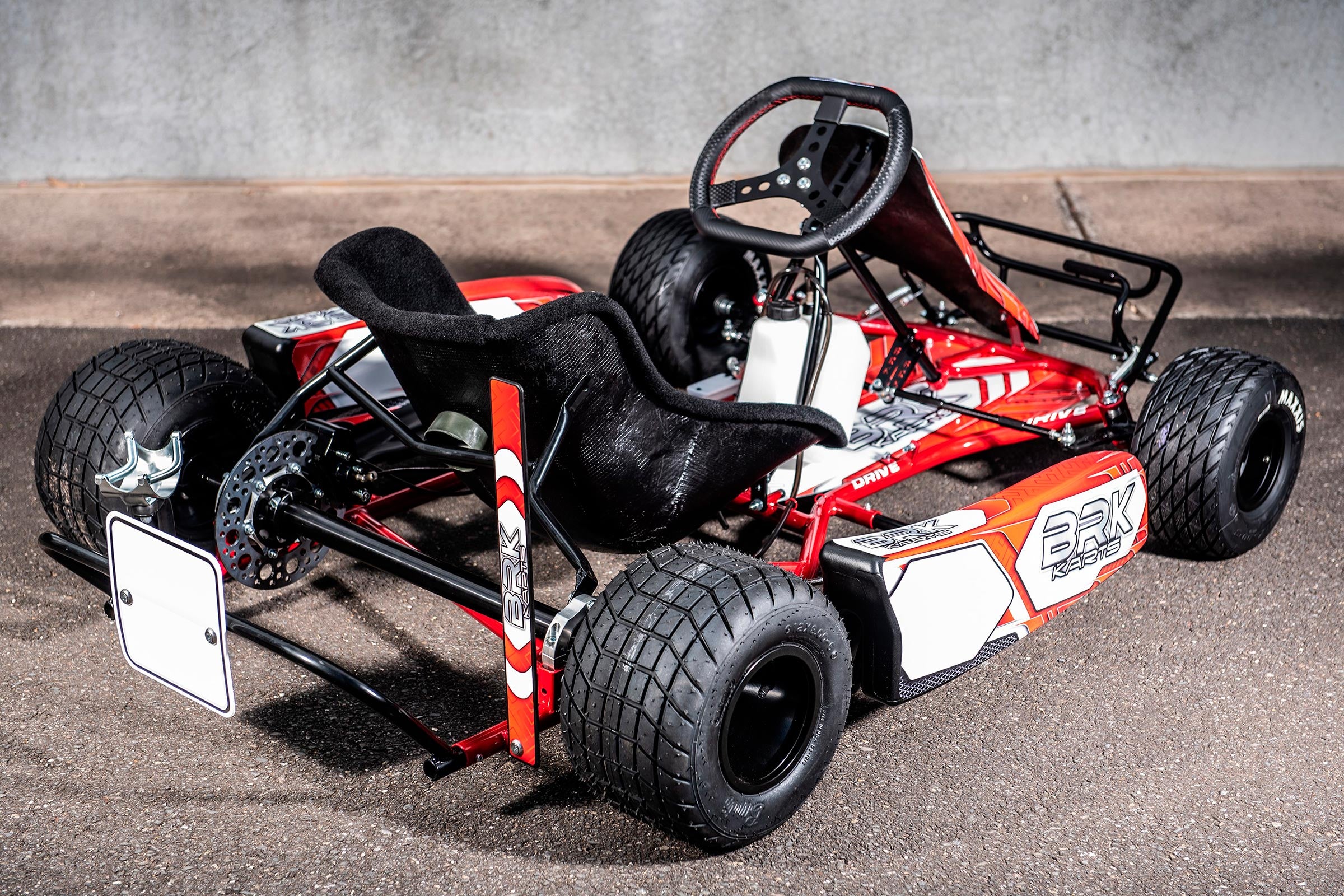 Stop it!
Billet alloy hydraulic brake system
Steering wheel
High grip custom BRK steering wheel
Colour your world
Chassis and sticker kit available in multiple colours
Comfort and control
Choose from fibreglass or padded seat
Blacked out
Powder coated black wheels. Black billet alloy sprocket carrier, brake carrier and wheel hubs.
Ordering your BRK Drive Kart
To order your new BRK Drive Kart, download and fill out the BRK Drive PDF Order Form, or fill in the enquiry form below...