FAMILY SUCCESS MEANS A BUSINESS IS BORN
The Brown family's involvement in racing karts extends back to the late 60's, where Crawford & May started out in the sport. Crawford went on to win 2 Australian AKA Championships, the 1968 (A Limited) and 1970 (125 Open.) Crawford also raced on the dirt in the late 80's and early 90's, winning several State Titles.
Allan, their son, started racing in 1970 at the age of 12 enjoying the sport with much success along the way. As a result of keen interest in the sport, in 1979 the business was born, importing Italian DAP Karts and Engines. During the 80's Allan won 5 Australian AKA Championships, also racing overseas in Europe and Hong Kong. Denise, his wife, also won an Australian Championship.
As the family success continued, Allan decided to manufacture his own dirt kart in 1990. Since then BRK Karts have won over 60 Australian Titles and over 150 State Titles.
In 1995 Allan's son Ben started racing. Ben has won 15 Dirt Kart Australian Titles and over 30 State Titles in Junior and Senior categories.
THE BRK KARTS STORE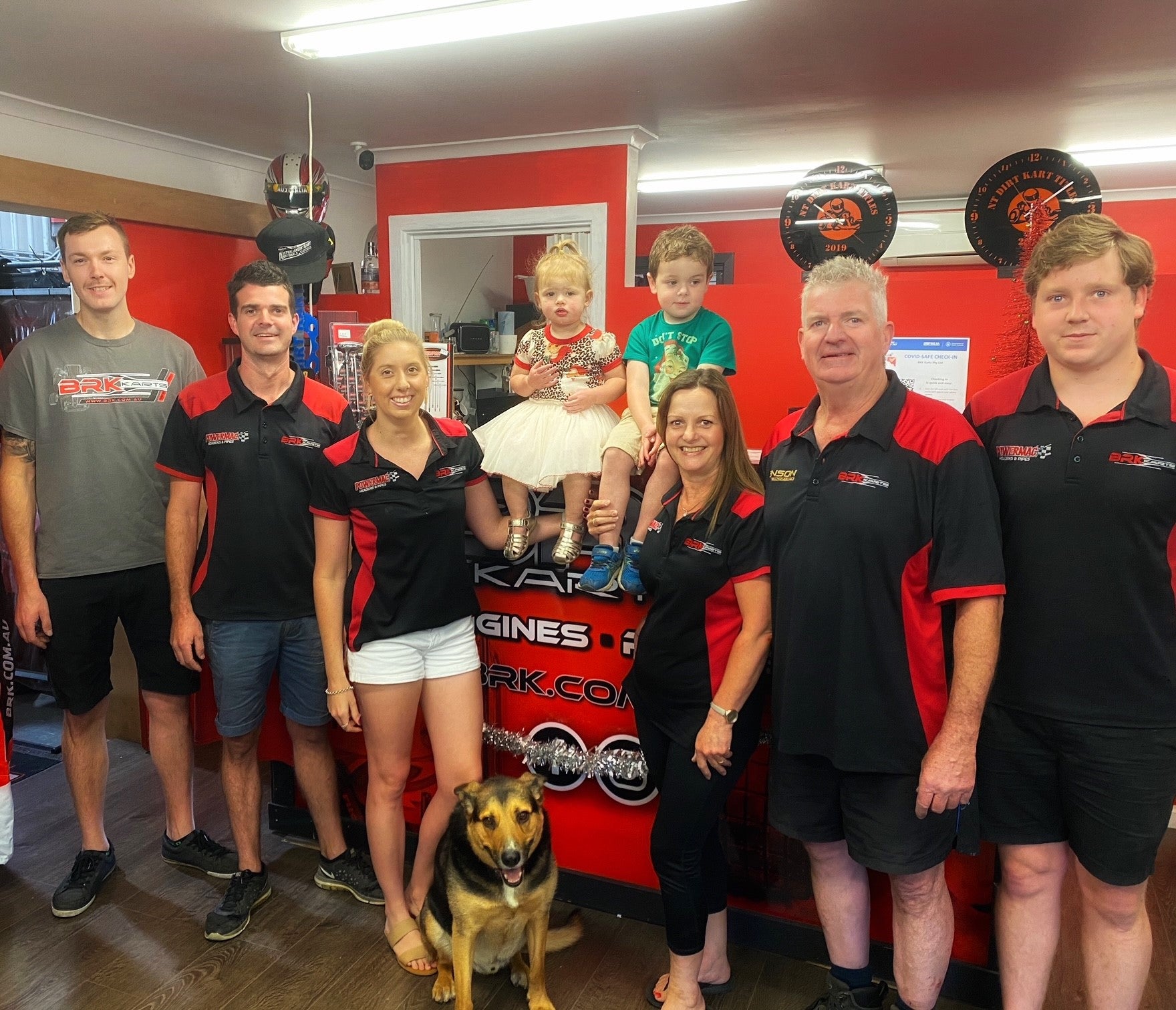 BRK's Full time retail Kart Shop opened in 2004 providing kart manufacturing, engine rebuilds and tuning, along with a full range of spare parts and accessories.
Today Ben runs the shop on a daily basis, alongside his wife Kelly, Allan, Denise, Lochie, Keaton and Olivia. Crawford is still involved as the BRK courier.
As a family unit, we look forward to passing on some of our many years of knowledge and success by assisting you with any of your karting needs.